Welcome to the Coaching Toward Happiness™ eNewsletter!
Coaching Toward Happiness is a free monthly e-mail newsletter on applying positive psychology to your coaching, work and life.. More...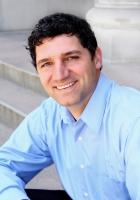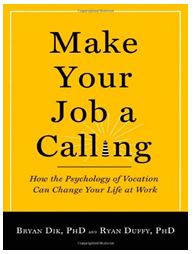 A New Master Class
Make Your Job a Calling
Helping Clients Change Their Lives at Work
Through the Science and Practice of Vocation
Led by Bryan J. Dik, Ph.D.
Associate Professor of Psychology at Colorado State University
Thursdays at 1:00 pm Eastern
Still Time to Register!
Coaching TeleWorkshop with Ben Dean, Ph.D.
Includes practical material you can use right away, and a virtual drawing for a full $2000 tuition fellowship to the Foundations Training Program. Bring all questions.
Thursday December 3, 2015 • 7:00-8:59pm Eastern

Click here to register!
Interview with Barry Schwartz, PhD
Join Ben for a question-and-answer call with Barry Schwartz, PhD, Dorwin Cartwright Professor of Social Theory and Social Action at Swarthmore College, and author of 9 books, including The Paradox of Choice and newly published Why We Work.
December 4, 2015
1:00 pm to 2:00 pm Eastern (New York time)
Online registration coming soon!
MentorCoach Conference 2016
You Are Invited to the
MentorCoach® Conference 2016
Practical Positive Psychology
Finding New Ways to Change the World
Bethesda Marriott * April 8-10 * Bethesda, MD

Subscribe to the Coaching Toward Happiness Newsletter... It's free.
Ben Dean, Ph.D.
Editor, Coaching Toward Happiness
Founder and CEO, MentorCoach®
Ben Dean is a psychologist, coach and a leading expert at the intersection of coaching and the new science of positive psychology. From 2003-2005, he partnered with Martin E. P. Seligman, Ph.D. to co-found Authentic Happiness Coaching LLC
READ MORE >>
The MentorCoach Coaching Group
Check out our senior executive coaches for yourself, for individuals, and/or for organizations.